Automobile (Automotive / Auto) And Non Automotive Components / Parts
We are Manufacturer, Supplier, Exporter of Automotive (Automobile / Auto) Components / Parts, Non Automotive Components / Parts, Motorcycle Crankcases, Motorcycle Crankcase Components / Parts / Assembly (Assemblies), Crankshafts, Connecting Rods Assembly, Automobile Differential Covers, Front, Rear Differential Covers For Trucks, For Jeeps, Intermediate Flange Castings, Intermediate Flanges, Intermediate Flanged Fittings, CI (Cast Iron) Flanges, Flange Castings For Piaggio, Automotive (Automobile) Flanges, Die Casting Frames, LHD (Load-Haul-Dump) Truck Base Frames, U321 Base Frames, Gearbox Covers, Gearbox Cases, Gearbox Casings, Gearbox Cover Plates, Piaggio Ape Gearbox Cover Plates, Gearbox Plates, Three (3) Wheeler Handlebars, Motorcycle Handlebars, Handle Bars For Piaggio Manufacturer, Ape Piaggio Handlebars, Starter / Engine / Automobile Mounting Plates, Tata U321 Shafts (LH + RH), LED Street Light Casings, Alluminium Street Light Housings / Fixtures, Aluminium LED Street Light Body, Aluminium White LED Flood Light Housings, Aluminium LED Castings, Aluminium Pressure Die Cast (PDC) Motor Body, Electric Motor Parts, Gear Cases, Non Automotive Gear Cases, LED Back Covers, Gearbox Covers For Piaggio, Smart Positioners Housing, Smart Positional Housings, Smart Valve Positioners, Body 76T For Prism, SS (Stainless Steel) Valve Body Castings For Forbes Marshal, Base 71, Tool Pockets. We also provide Shot Model Simulation Services For Automobile (Automotive) and Non Automotive Components / Parts from Kolhapur, Maharashtra, India. We provide our whole range to ALL OVER THE WORLD (majorly including France, USA (United States of America), Saudi Arabia).

Valiant Alucast has been working in the die castilng market since 2011, we are IATF 16949:2016 (Quality Management System), ISO 14001 :2015 (Environmental Management System) and ISO 45001:2018 (Occupational Health and Safety Management System) certified company.
Our production technology includes high pressure die casting machines with different locking forces within the range of 120 to 720 tons, which enable the production of casting weighing from a few & grams up to 5 kg. The main objective of Valiant Alucast is to ensure complete customer satisfaction by supply of products and services in conformity with the agreed requirements and to be able to satisfy the implicit and explicit needs.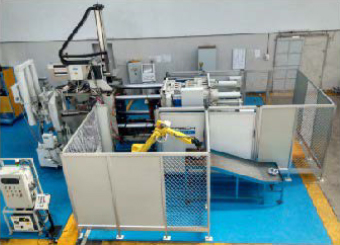 It is of high product quality that makes us to an ideal solution for the production of components for the automotive industry, the household appliances industry and electrical engineering and also other industries, where high quality and low cost castings are desired.
The experience and know-how acquired over years has enabled our company to grow on the road of globalization and adapt to changes in continually evolving market and it also gives us the flexibility to meet increasingly strict and various demands from customers.
Manufacturer, Supplier, Exporter of Aluminium Cold Chambers, High Pressure Die Castings
Exclusive Features :
Custom Design for the space available
Low Price
smaller in size & weight.
No Inherent Hum / Vibration and Low Noise
Negligible 'No Load Loss' and excitation
Higher Efficiency
Reduced Reactance
Reduced Temperature rise
Low Stray Field
Ease of Mounting
Suitable for Higer frequency supply systems
Magnetic Shielding Feasible
Better Regulation
Better Reliability